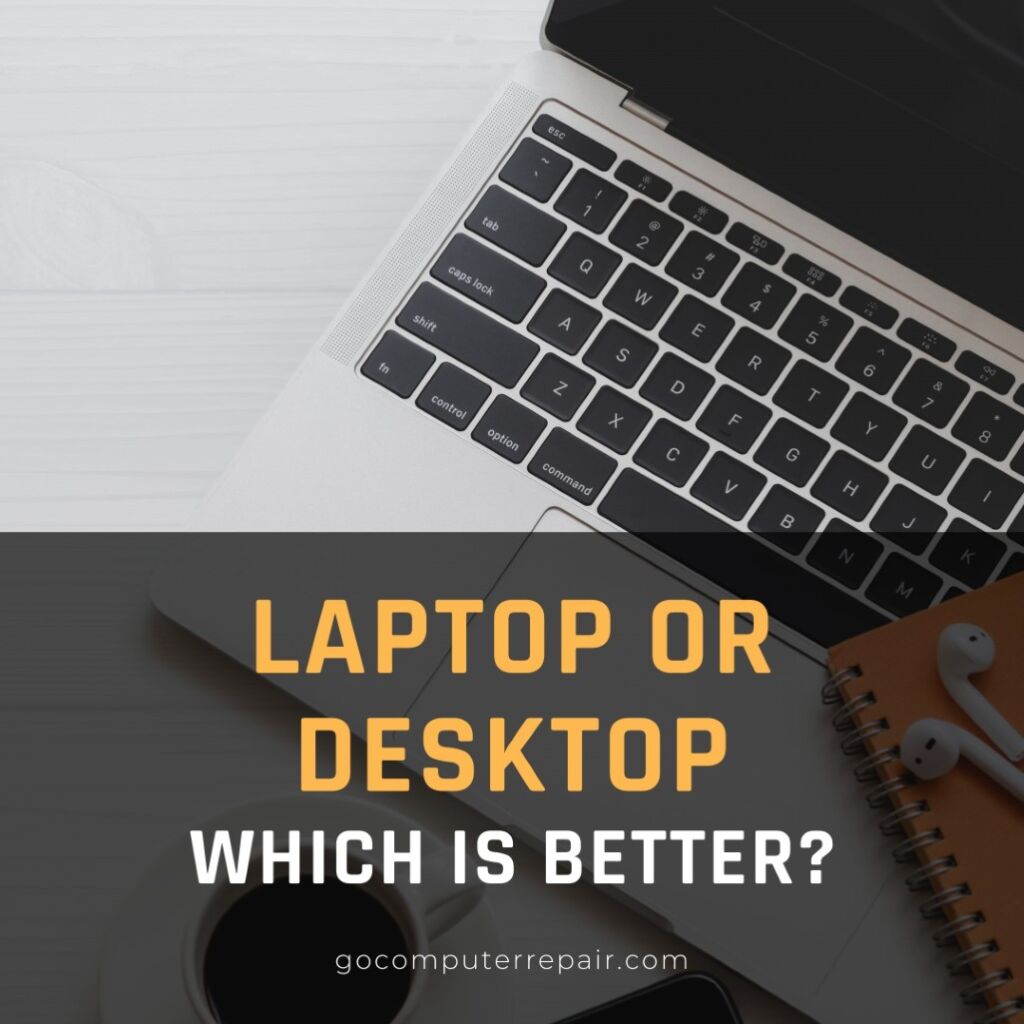 Buying a computer, we are faced with a dilemma – laptop or PC? To help you answer this question, we have prepared a list, which will help you made best decision!
⠀
Laptop or desktop – which is better?
Firstly, you need to ask yourself what you care about the most. Do you need a device for office work, study or web browsing or would you like to create high-quality visualizations/3D models? Or maybe are you looking for a gaming computer to play your favorite RPG?
Prioritizing is the most important part of the entire PC purchasing process. This is where it all starts. You have to choose the device that will meet your needs. So think about what you care about the most, then consider the pros and cons of both the desktop and laptop we've compiled below for you.
Laptop
Pros
+ Mobility – you can take it anywhere;
+ Takes up little space on the desk, you do not have to work in a tangle of wires;
+ Uses less energy than a desktop computer;
+ The device can still work thanks to the high-capacity battery after disconnecting from the power supply;
+ Perfect for remote work in a cafe or park.
⠀
Cons
– A laptop with the same parameters is usually much more expensive than a desktop computer;
– It is a ready product, without the possibility of composing any configuration, as in the case of a PC.
⠀
Desktop
Pros
+ Ergonomic aspect – the PC is intended for stationary use;
+ Mostly it is definitely cheaper than a laptop, having the same parameters;
+ Long-term purchase – the possibility of any configuration allows us to replace worn components, which allow to use the device for years;
+ Freedom of upgrading – thanks to the possibility of creating any configuration, we can adjust our computer to personal preferences.
⠀
Cons
– For stationary use only, not able to move around like a laptop;
– Requires a larger workplace due to its size;
– Consumes more electricity than a laptop.
⠀
What to choose – laptop or desktop?
It all starts with your needs. If you are looking for a mobile, lightweight device for remote work, you value freedom of use and your budget is not limited, you should consider choosing a laptop.  In case you are looking for more powerful, high-performance hardware at a lower price, consider buying a desktop. The lack of free movement compensates for the possibility of adjusting the parameters of the device according to your needs, configuring it in any way. In addition, the PC is a purchase for years – you can replace old components with new ones on a regular basis.
⠀
Don't know how to set up a computer yourself? Don't hesitate and call the nearest computer troubleshooter. Our team has 25 years of experience in building, optimizing and repairing the computer. Click here to learn more about the services we offer.
If you have any questions about your computer working,
please contact us at (708) 667-4201.
We will be happy to answer your questions!