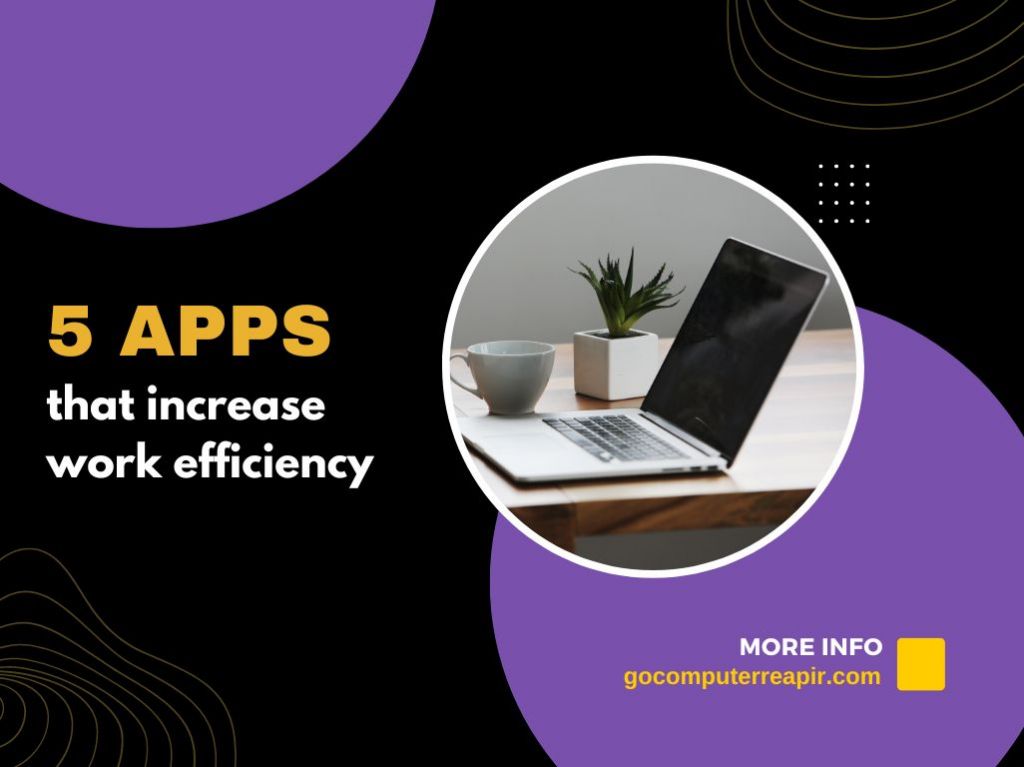 Maximize the effects of your actions and discover 5 applications that increase work efficiency – check what we have prepared for you.
⠀
HOW TO INCREASE WORK EFFICIENCY? 5 APPS
Each of us sometimes struggles with a greater or lesser decline in motivation. What to do to prevent it? Certainly, the ability to organize activities is very important. The irreplaceable work applications below will help you with it:
Trello –  is a project management system related not only to work, but also home duties. This application is dedicated to the so-called self-management, as well as working in a team.
Asana – with Asana, all tasks will be assigned to a specific person, defined in time and scope. This application effectively increases self-discipline, while significantly accelerating the work in a group. Not only does it provide task management, it also allows you to manage team members, conversations, files, and appointments all in one place.
Google Docs – online software that allows you to create documents together with others around the world at the same time. It has many features that make it perfect for busy professionals looking to collaborate and share documents, spreadsheets, to-do lists and presentations with their teams.
Evernote – this clever tool allows you to keep track of your thoughts in one place. Evernote especially streamlines team work by simplifying the process of exchanging ideas within a group.
Loom – a tool that allows you to record actions on the screen while transmitting video messages with instructions for the recipient. This significantly shortens the messaging process compared to traditional written messaging.
Do you want to discover other applications that increase your work efficiency? Be sure to check out the previous entries on our blog. If you are struggling with a problem or your PC is not working as it should, please contact us – computer repair is our specialty.
⠀
If you have any questions about your computer working,
please contact us at (708) 667-4201.
We will be happy to answer your questions!
⠀
Other topics you might find interesting:
⠀
⠀
⠀