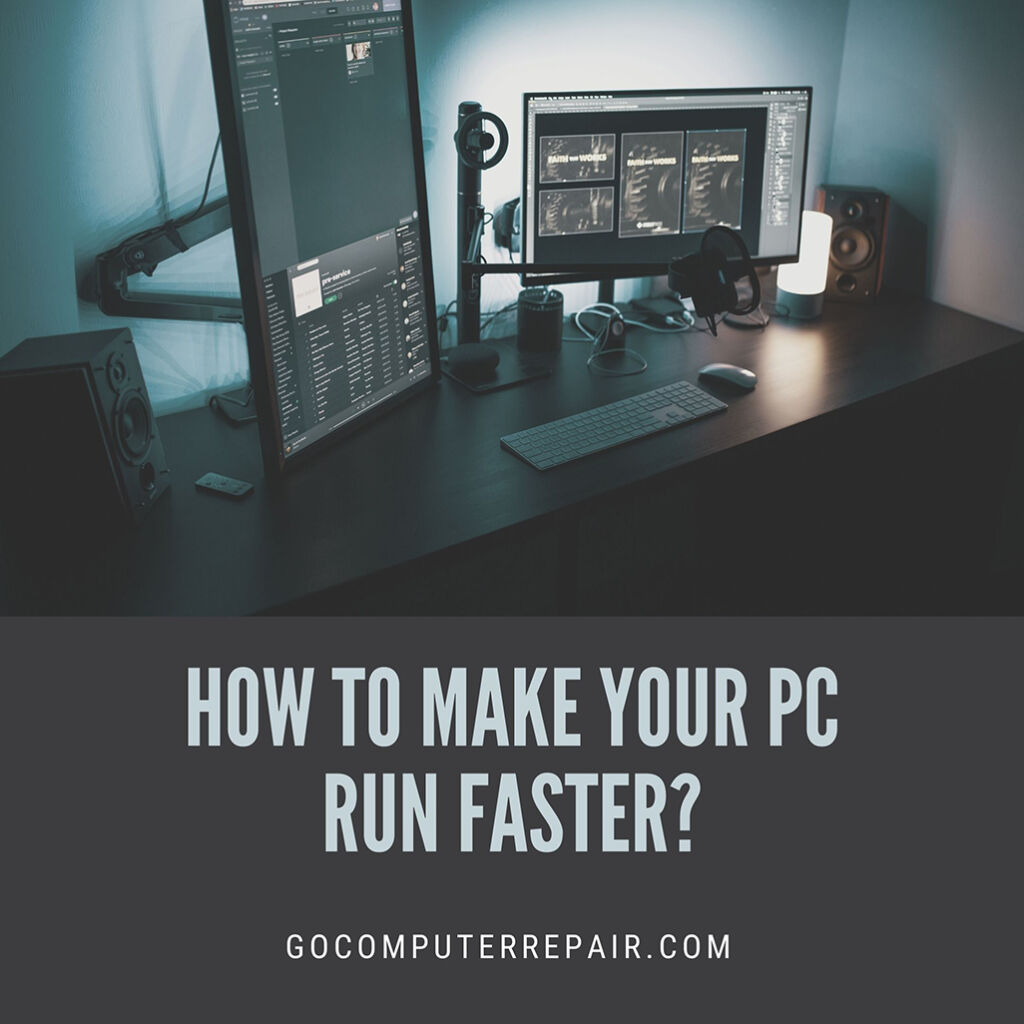 When everything slows down, your work gets ineffective, what can lead to frustration. Learn how to make your PC run faster in a few simple ways!
⠀
How to make your PC run faster?
Wonder why your computer is running slow? There might be several reasons. If you have been using your device for several years, it is a natural part of its lifecycle to slow operation process. But don't worry, you can always find a local computer repair. Specialists will help you improve and speed up the operation of your device, for example by:
deep computer diagnostics,
upgrading hard drive, RAM, graphics,
replacing CPU thermal paste, and cleaning or replacing fans
updating Windows and the BIOS system,
advanced cleaning without removing applications and files.
How to make your PC run faster by your own, before you will go to specialist? Well, you can uninstall unnecessary programs and remove temporary and big files you do not need by yourself. Disabling auto-launching programs can make your PC run faster, too.
Worry that your PC is not working properly? Don't hesitate and call the nearest computer troubleshooter for more cybersecurity information. Our team has 25 years of experience in repairing, optimizing and installing security in the computer and network you use. Click here to learn more about the services we offer.
If you have any questions about your computer working,
please contact us at (708) 667-4201.
We will be happy to answer your questions!