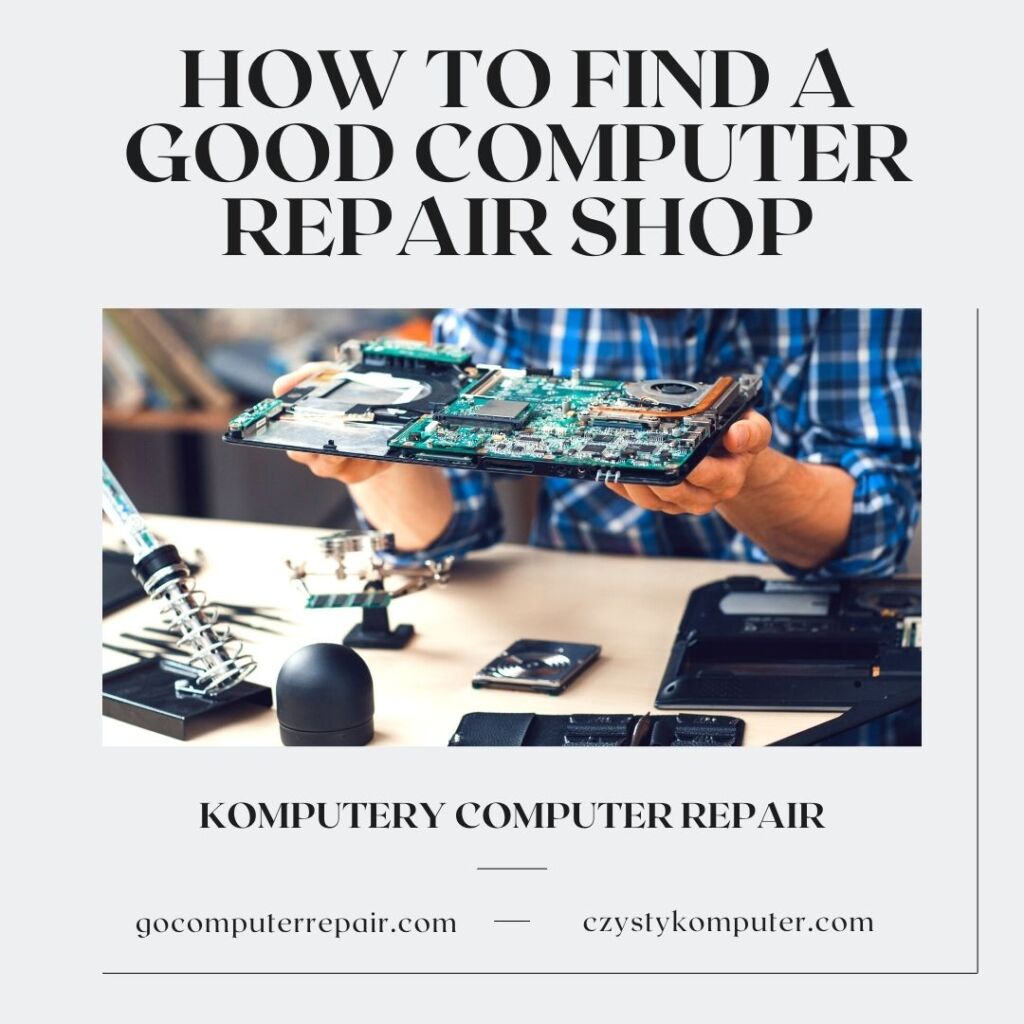 With computers and other mobile devices being such a huge part of our daily existence, it's no wonder that there are computer repair shops popping up everywhere.  Whether from accidents or simple aging, we often need professional care to bring our devices back to life.  While it's great to have choices and be able to find a repair center we are comfortable with, how can you tell a great computer repair service from the hacks?
A Variety Of Services – Sometimes your issue is physical, such as a cracked screen, or perhaps you're dealing with software issues.  Often times you need to recover your data quickly.  One of the best ways to find a great computer repair shop is to look for one that offers a wide variety of services.  They should have technicians on site who can fix both hardware and software issues as well as repair physical damage, recover data, set up networks and more – all in-store.  You never know what issues will impact your computer and using a store that is skilled in many areas is always beneficial.
Money Saving – Another great way to find a decent computer repair shop is if the staff is able to offer you options based on your needs and budget.  In other words, a great computer repair store will have no problem offering you a guarantee on their work.  This not only shows that the company has confidence in their work but will also save you a great deal in repair costs if it IS a workmanship issue or oversight.  The shop should be able to tell you what is wrong and what options you have available to fix it.  If you encounter a computer repair shop that tries to bully you into choose a particular option, you should probably take your business elsewhere.
Availability – Something to watch out for is a company that you can never seem to reach.  If you spend nearly every day just trying to get someone to answer the phone, that's an issue.  A great computer repair shop will put customers first and be available and flexible to help.  Of course, shops can get busy so calling once and having no one answer isn't necessarily a red flag.  What IS a red flag is if you call the shop multiple times a day, on different days, leave messages and don't hear from someone for days on end.  This is a big indicator that the customer might not come first to that shop.
Customer Service – Speaking of, how DOES the computer repair service treat customers?  Check out any reviews on their website or Google and see how they rank with the Better Business Bureau.  You may want to visit the shop prior to making your decision.  If the staff is friendly, helpful and seem happy to be there, it's a positive indicator of company attitude.  Check out how they talk with you and that the store seems secure and protective of your device and information.
Don't be afraid to speak openly with technicians about computer issues.  Not only is this a great way to see how they value a customer but you end up learning a lot more about technology this way!
Knowledge And Skill – A great computer repair shop should be able to speak intelligently about issues and repairs – no matter what.  They should be able to give clear communication about solutions and diagnostics. They should also be able to successfully fix devices on-site and have the proper equipment to do so.  Competent technicians can easily talk about computer issues without hesitation.  You can also check credentials such as their years of experience, if they have any certifications in specific programs or brands and how many years has the shop itself been in operation?
Finding a great computer repair shop doesn't have to be stressful as long as you keep these tips in mind.
KOMPUTERY Computer Repair has 26 years of experience in both the hardware and software fields.  Find out why our customers continue to choose us for all of their computer repair needs!
To have your water-damaged device assessed by the pros, please contact

KOMPUTERY

Computer Repair

 today!
English Number:  708.667.4195