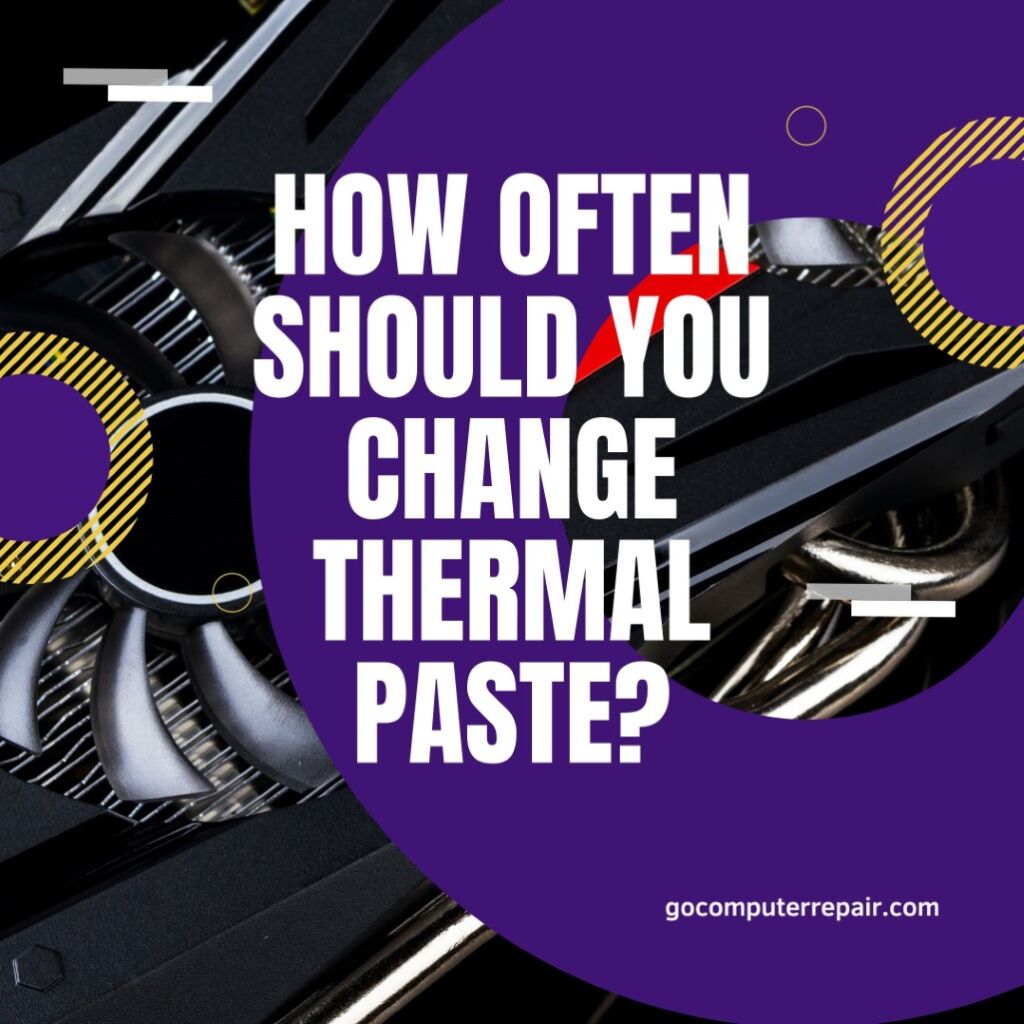 If you are familiar with PC building components, you have probable heard about thermal paste, commonly called heat paste or CPU paste. Find out why it is important to change thermal paste and how often should you do it.
⠀
Why do you need to change thermal paste?
It is very important to change thermal paste because it secures CPU working properly. It should be replacing regularly and most essential – with right way. You need to remember that thermal paste helps CPU cooling doing its job. With the right application, you can avoid potential issues, such as throttling.
How often should you change thermal paste?
When to change GPU paste? You should change thermal paste once for several years. You should change it every time when you remove your cooler, too. Consider reapplying GPU paste  if you noticed GPU temperatures climbing.
Call the professional
If you are not sure how to change thermal paste, consider calling the professional. Call the nearest computer
troubleshooter
. Our team has
25 years of experience
, among others, in data recovery, optimization and repair PC. Click
here
to learn more about the services we offer.
⠀
If you have any questions about your computer working,
please contact us at (708) 667-4201.
We will be happy to answer your questions!
⠀
Other topics you might find interesting:
⠀
⠀
⠀