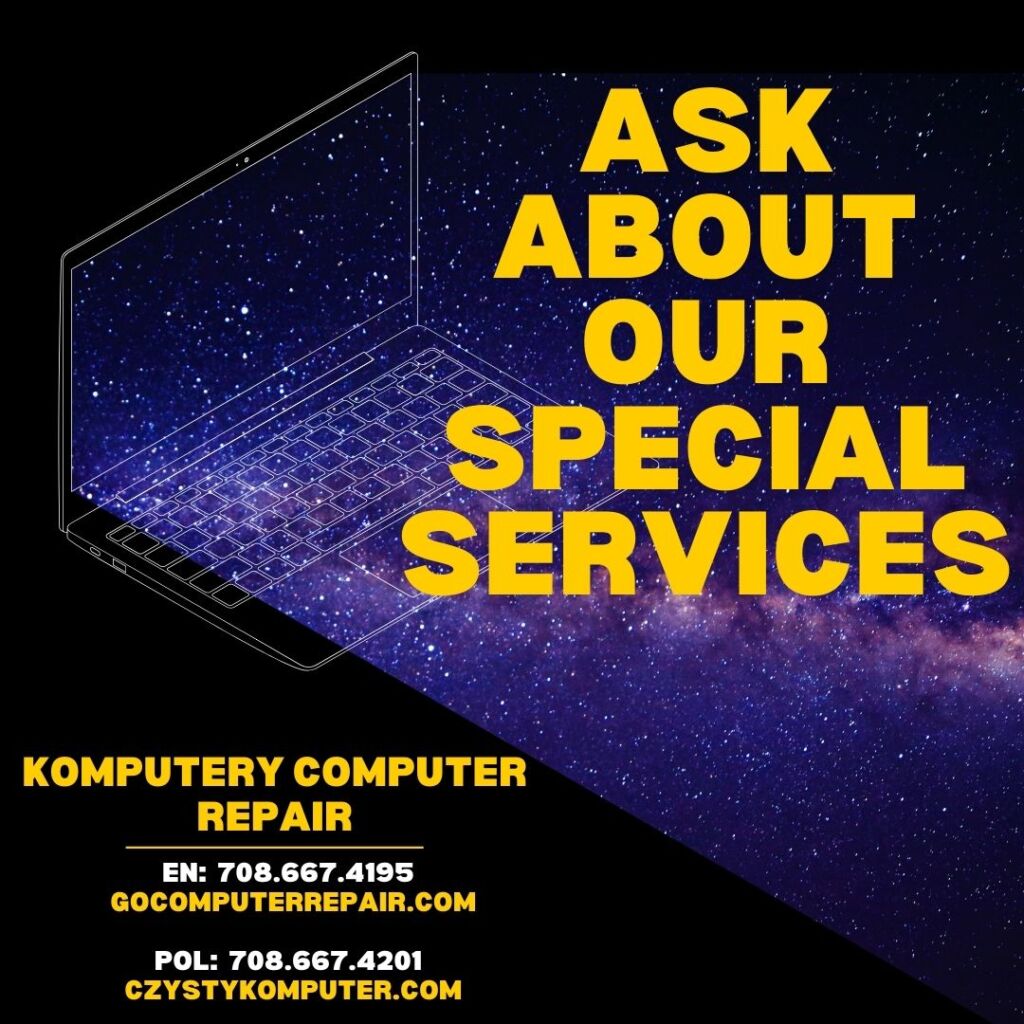 At KOMPUTERY Computer Repair, we offer services that extend BEYOND simply fixing mobile devices.
Our experienced technicians have decades of experience in the computer technology and electronics industries crafting and configuring custom software as well as hardware components.  We can help build your dream computer or bring that amazing app or software to life.  From development and security to performance and power, KOMPUTERY can help customize design ideas or plans that fit your needs and exceed your expectations.
Some of the "Special Services" that we offer are:
Custom Design & Build of Computers
System Protection and Security
Performance and Power Boosters
Home Computer Network Configuration & Installation
Business Computer Network Configuration & Installation
Server Projects & Installation
Design & Development of Custom Computer & Web Software
Website Design
Advanced Data Recovery (Physically Damaged Hard Drives)
Configuration Of Video Security Cameras
Configuration Of Internet & Routers
And Much More!
Don't see what you're looking for?  Just ask!
Our KOMPUTERY technicians are here to discuss your project and what goals you are looking to achieve.  They are ready and willing to take on any technical challenge you have and relish the opportunity to create custom solutions just for you.  Feel free to give us a call or stop into our Palos Hills storefront and speak with a KOMPUTERY custom solution expert in person.
To have your computer cleaned from a virus or to ask about virus protection, please contact

KOMPUTERY

Computer Repair

 today!
English Number:  708.667.4195