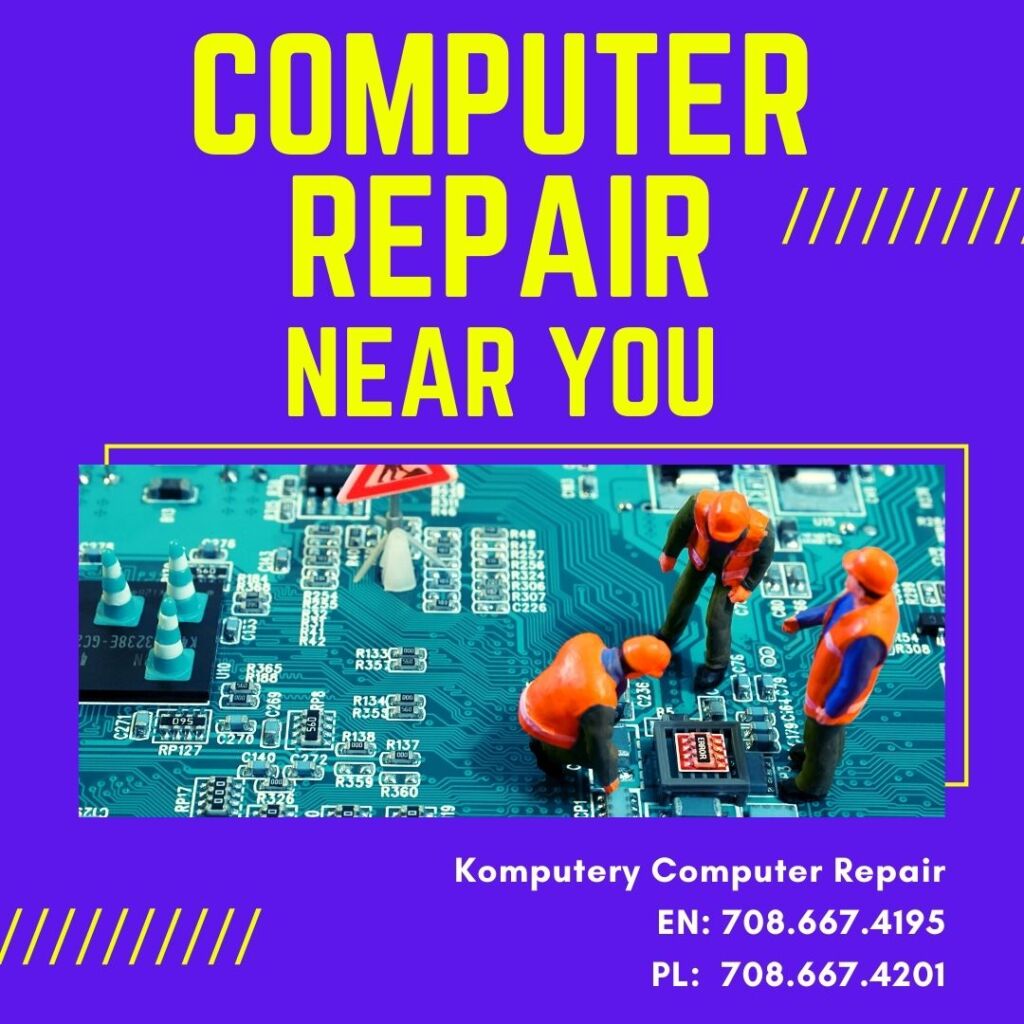 Cracked or Damaged Screen?
Slow Computer?
Have A Virus?  
Maybe You Need Better Protection From Viruses?
Blue Error Screens?
No matter the problem, KOMPUTERY Computer Repairs can help.  We fix desktops, laptops, tablets – you name it.  Not only do we repair computer hardware and software issues but we can install new software, virus protection and operating systems.
With fair prices and in-depth diagnostics to identify problems, our technicians will get you back on track quickly and efficiently.
Password Recovery
Data Recovery
Virus Clean Up
System Updates
Component Replacement
PC Tower Cleaning
System And File Back Up
Performance Upgrades
And SO Much More!
Don't let computer issues get you down – our KOMPUTERY Computer Repair professionals can help!
KOMPUTERY is located at 10710 S. Roberts Road in Palos Hills, Illinois.
English Number:  708.667.4195
Polish Number:  708.667.4201   
www.gocomputerrepair.com