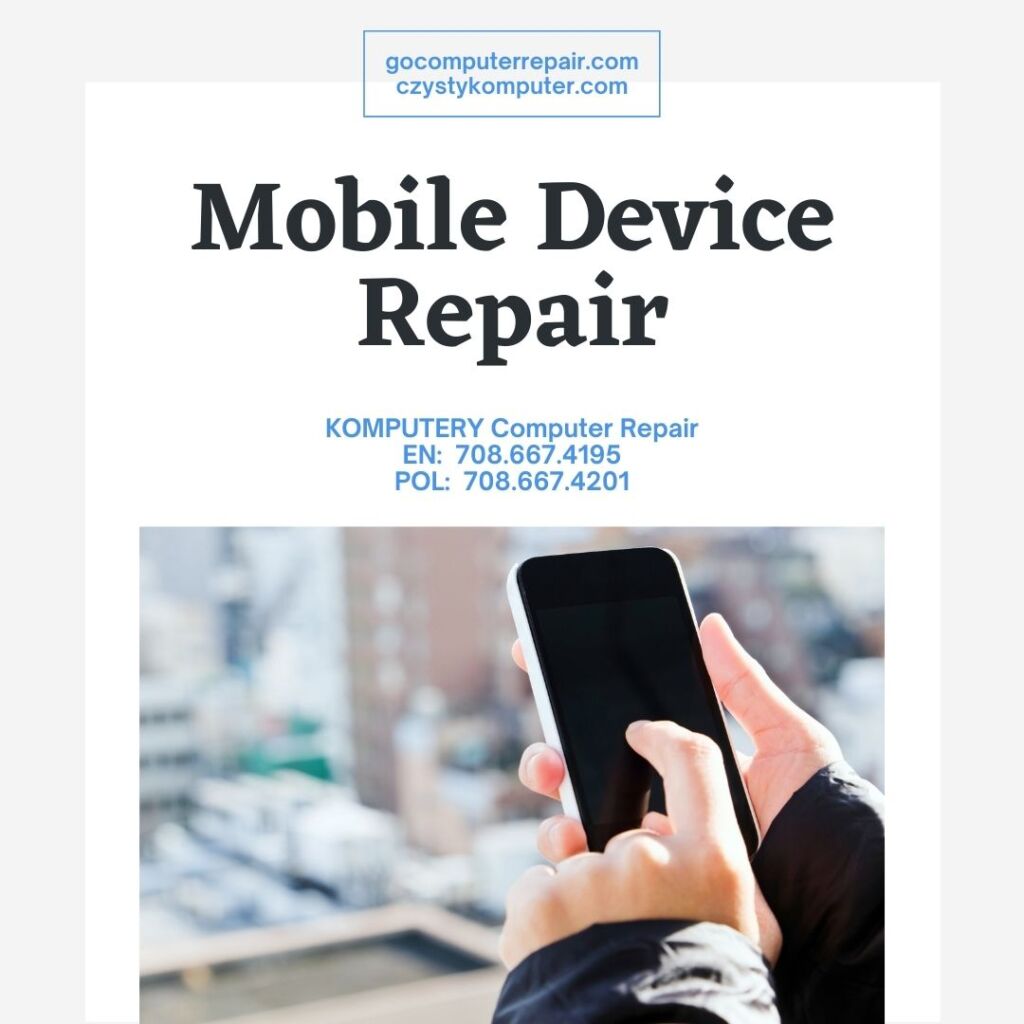 A mobile device is a simple term for any kind of handheld computer – such as a tablet or smartphone.  With the amount we use these devices every day, it's only natural that they will suffer damage and need repair.  Sometimes it isn't feasible to buy a brand new device when a simple repair can get your tablet or smartphone back up and running.
At KOMPUTERY Computer Repair, we offer tablet and smartphone repair services.  Our experienced technicians are able to diagnose problems and provide the best solutions for your device.  No matter your needs, we provide top-notch professional service and high-quality parts and equipment to fix what ails your smartphone or tablet.  We work with Apple, Samsung, Kindle and all other brands of smartphones and tablets.
Take a look at some of the mobile device repair services we offer:
Smartphone Screen Replacement
Tablet Screen Replacement
Replacing Batteries Or Charge Ports
Water Damage
System Clean Up
Data Back Up
Contact Transfer
Installation and Configuration
Security Against Data Theft Or Viruses
And More!
You depend on these devices so don't settle for anything less than the most reliable repair services around.  KOMPUTERY technicians take care to isolate the issue and offer the best repair solutions available for your device.  With nearly three decades of experience and consistent training and passion for the newest devices on the market, we can help with even the newest and most intricate of devices and systems.  Don't live without your favorite device – contact KOMPUTERY Computer Repair to find out how we can help!
To have your computer cleaned from a virus or to ask about virus protection, please contact

KOMPUTERY

Computer Repair

 today!
English Number:  708.667.4195