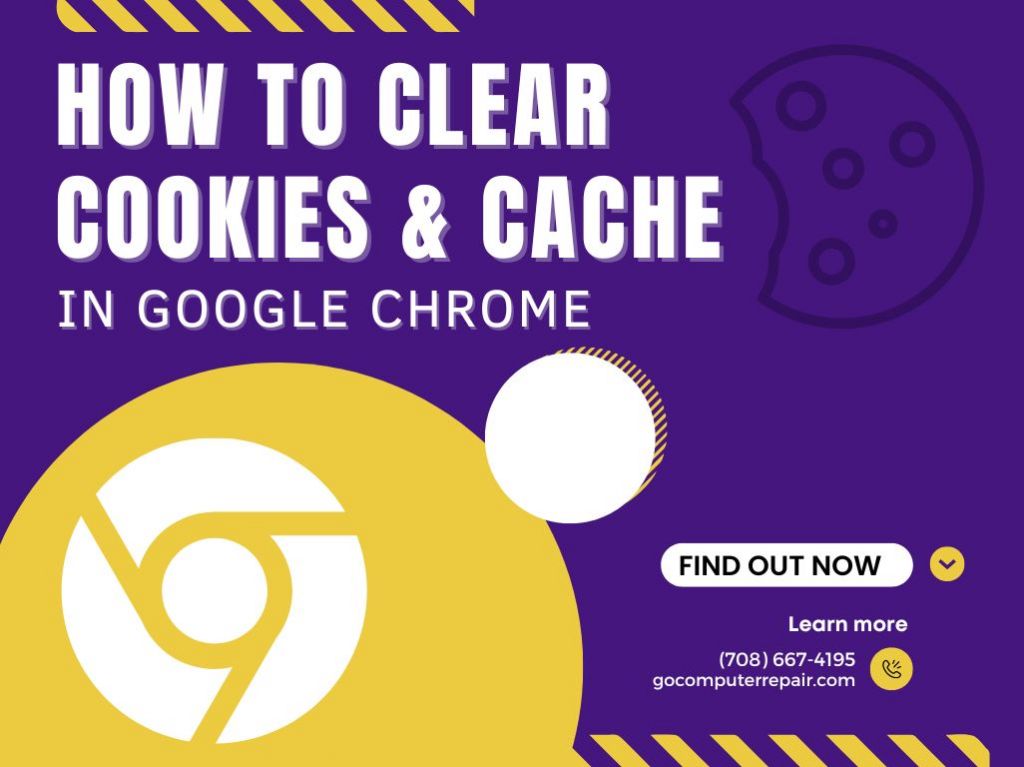 How often do you delete cookies in your browser? If you don't know how to deal with it, this guide is for you.
⠀
How to Clear Cookies & Cache in Google Chrome
We recently wrote about what cookies are and why they should be deleted on our blog. Today we have prepared a short guide for you on how to clear cookies in the Google Chrome web browser.
⠀
How to clear cookies & cache in Google Chrome?
In Chrome, click the three dots in the upper right corner, then select Settings. Then click on Privacy and Security and select Clear browsing data. Make sure the Browsing history check box is selected along with the Image and cached files box before clicking Clear data.
⠀
If you care about professional, reliable service and, additionally, a short lead time, come to us – our team of experienced specialists will help you repair your computer, based on many years of experience. We are a company with a long history – we have been helping you in the construction and optimization of devices since 1994. Computer repair is our specialty, we constantly broaden our knowledge about the latest information and trends from the PC world.
⠀
If you have any questions about your computer working,
please contact us at (708) 667-4201.
We will be happy to answer your questions!
⠀
Other topics you might find interesting:
⠀
⠀
⠀