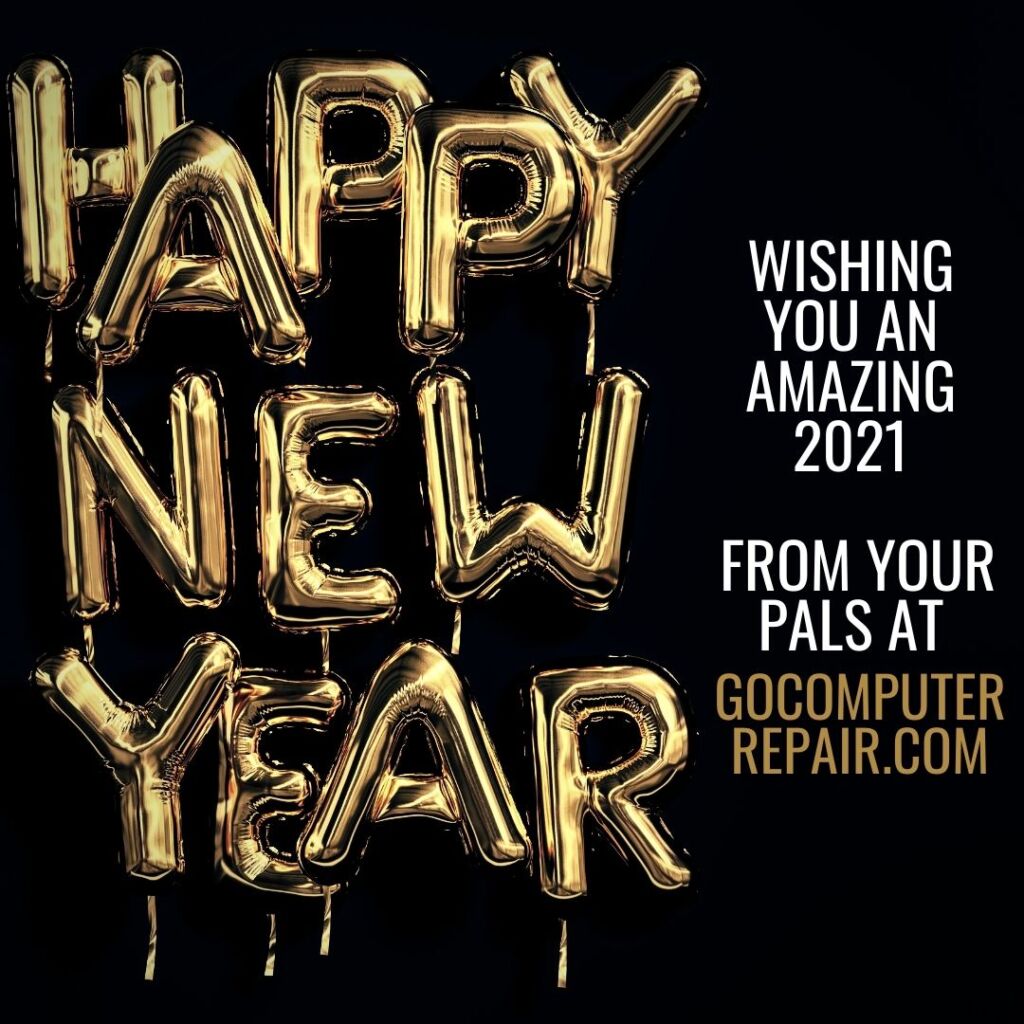 365 New Days – 365 New Chances!  Wishing You And Your Loved Ones A Very Happy New Year Full Of Endless Opportunity, Joy And Abundance!
This past year has been a wild ride for everyone.  While 2020 may have held it's share of absolute chaos, there's no reason your computer should suffer the same fate.  When it comes to desktops, laptops, tablets and phones, Komputery Computer Repair is your one-stop shop to keep those electronics in great shape.  Whether you have a virus that needs cleaning out, a data backup or recovery, software installation or you simply have a cracked screen driving you nuts, we can help.  Our experienced professionals can have you up and running in no time.  With quality materials, years of experience in the hardware and software fields and competitive pricing, Komputery Computer Repair strives to exceed your expectations.  Contact us today to find out how we can help keep your gadgets running smoothly in the new year!
Take a look at the Top 3 articles of 2020…
Why Is Your Computer Full Of Viruses?  Take a look at our article highlighting the red flags that your computer might be suffering from an attack or infected by a virus.  The more you know about why your computer behaves a certain way, the faster you can seek help and stop the issue from getting worse!
When it comes to scam phone calls and illegal computer activity, do you know how to stop it?  If you're Tired Of Wasting Money, contact us and stop those scammers in their tracks.
Ever notice that your laptop feels like it's on fire?  No, it isn't because you've used it too much.  Find out the real reason Why Your Laptop Is Warming Up.
Cheers To A New Year Full Of Success, Good Health And Glad Tidings!
To have your computer cleaned from a virus or to ask about our other repair and installation services, please contact

KOMPUTERY 

Computer Repair

 today!
English Number:  708.667.4195
Polish Number:  708.667.4201