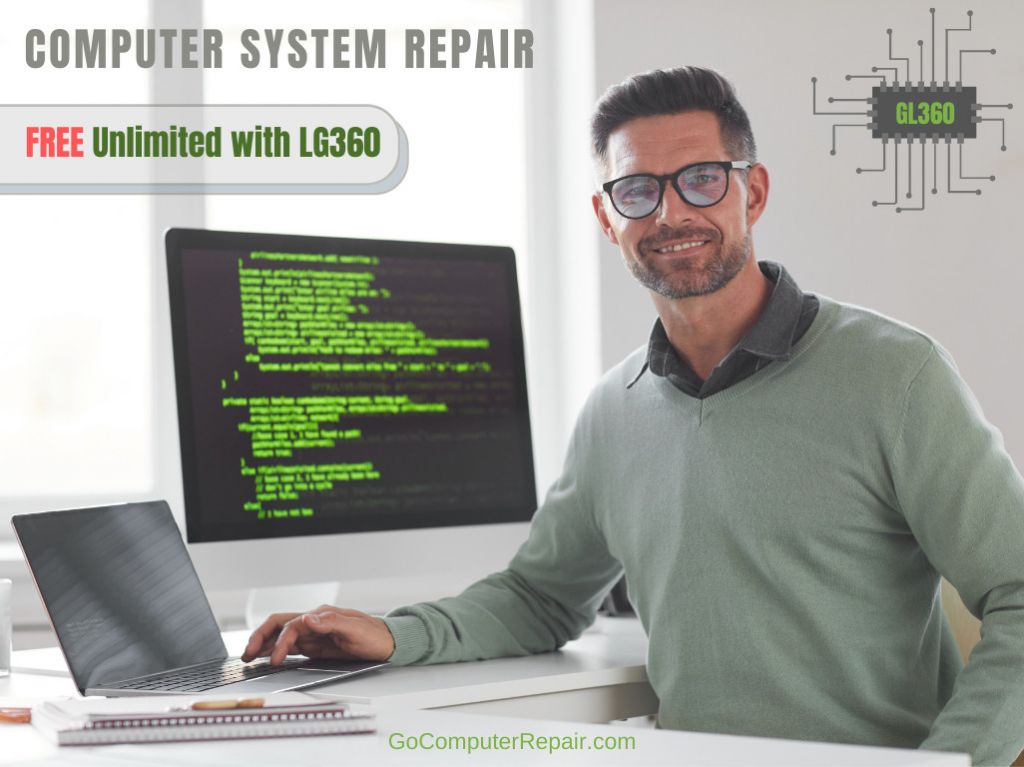 Unlimited FREE Computer System Repair
Yes, this is not a marketing trick, but a real service. We have created a special service for customers who like to always have a secure and functional computer.
Almost every user has encountered the problem of a slow computer, viruses, scam, data loss, or computer disk corruption.
The operating system is responsible for this, which, like a human, sometimes requires a doctor. We found a way to do it, it's the GL360.
LIVEGUARD 360 is a service that perfectly protects your computer against the above-mentioned problems, and even more, and keeps your computer operational at all times.
With the LG30 service, you get unlimited free lifetime computer system repair for your PC. Yes, for a lifetime with GL360!
You can come to us with your computer any number of times, and we will solve your system problem for free each time.
Do not pay for computer system repairs in other companies, because you will get it for free with us!
Become our client to receive the amazing LG360 service.
We hope this solution has helped you. Share your opinion on our blog.