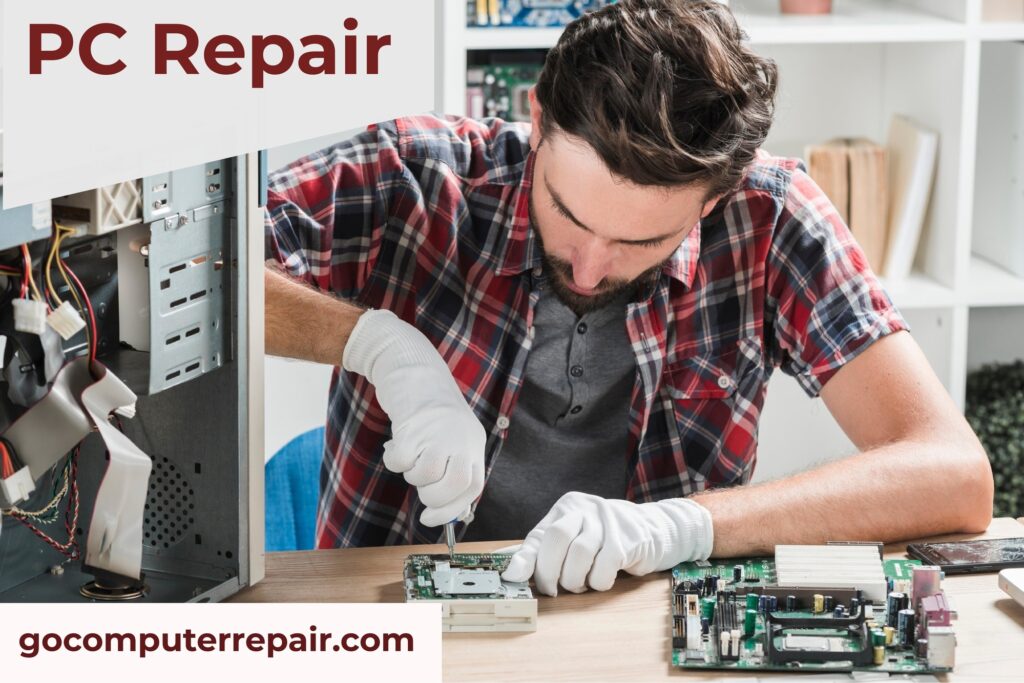 We rely on our PC and Mac computers for all kinds of business and personal use. But what happens when our computers suffer water damage, a crashed hard drive, or some other issue? Whether you work from home, are preparing a report for school, or are organizing your family photos, your computer is an important tool, and not being able to use it can turn into a major inconvenience. Finding a PC repair service that can properly fix your PC or Mac computer may seem impossible. However, no matter the size, style, or type of computer, Komputery – Computer Repair is equipped and ready to take on your PC repair.
We take pride in our work on PC computers and have polished our internal systems for years to make the back-end work as smooth and quick as possible. After we have received your computer, we send you a notification text with a unique link and code, where you can keep an eye on any updates. We have automated every tedious task without losing the personal touch—we think it just allows us to allocate more time to understand the client issues and offer the best support.
Our knowledgeable technicians possess several years of experience and credentials. For over 26 years, we have provided help to thousands of customers across the United States, with both in-person and remote PC repair services.
We know how critical your computer is and how important it is to find a reliable computer repair specialist for either Mac or PC products. That is why Komputery – Computer Repair is fully committed to helping you receive the very best service as quickly as possible!
Give us a call today so that we can help you with your PC repair, set up your home network, or troubleshoot any issues you may be experiencing. We offer reasonable pricing plans for all of our customers.
We are located at 10710 S. Roberts Road in Palos Hills, Illinois.
English Number: 708-667-4197
Polish Number: 708-667-4201
www.gocomputerrepair.com
Don't forget to read more about our services- HERE