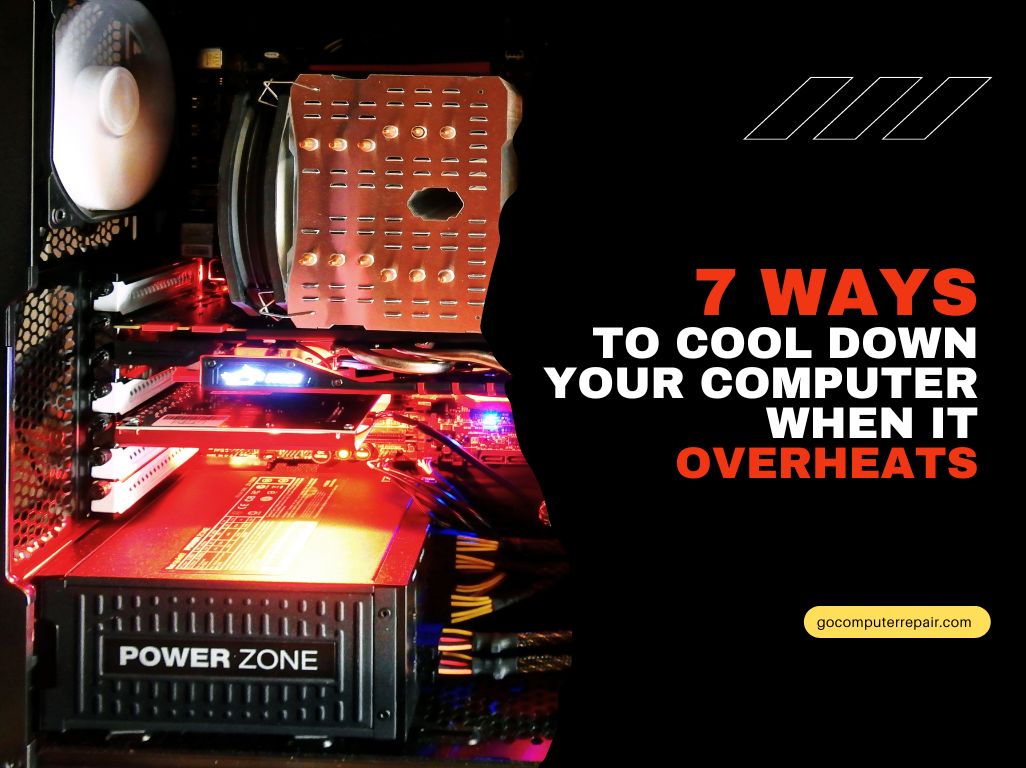 Overheating the computer can severely damage components. Discover 7 ways to cool down your computer when it overheats.
⠀
REASONS FOR COMPUTER OVERHEATING
The most common reasons your computer is overheating include:
inadequate ventilation
dusty components
inefficient cooling
hardware defects
Have you diagnosed the cause of your computer overheating, but are unsure what to do next?
HOW TO PREVENT THE COMPUTER OVERHEATING?
Step 1: Make a diagnosis and find the cause
Step 2: Clean fans, components and interior
Step 3: Consider replacing cooling with more efficient ones
Step 4: Replace the thermal grease
Step 5: Consider installing additional fans in the case
Step 6: Consider replacing the housing itself with a better ventilated one
Step 7: If all the previous steps did not eliminate the computer overheating problem, get help from a specialist, contact us – computer repair is our specialty.
If you have any questions about your computer working,
please contact us at (708) 667-4201.
We will be happy to answer your questions!
⠀
Other topics you might find interesting:
⠀
⠀
⠀